Uncertain how to navigate the teenage years? 
Every generation has a different experience of life.
As parents of teens, we feel lost as we try to support our kids in a world that looks nothing like ours did. 
LifeSchool 360 is your resource & community for teens and families.
LEARN MORE HERE
Hi, I'm Beth. I'm a parent of a 19 year old and a social worker,
yet I too have struggled through the teenage years.
Are you a parent who is
Stressed about your teen and the impact of social media?
Worried about how much to get involved? How much do I let go?
Walking on Eggshells wondering which version of your teen will show up?

Anxious and worried about your kid and their every move: t

racking them, asking a gazillion questions, and over-scheduling. 

Concerned about the choices they are making 

Trying to keep it all together and feeling so busy all the time.
Today is the day you make the choice to do things differently for you and your family. 
INTRODUCING LIFE SCHOOL 360
The 10 week transformational program for Parents and their Teens.
Sometimes the whole family needs support, especially during the teenage years. That's why I created Life School 360 - to bring parents the support they need while in addition to supporting teenagers through this challenging time. 
As parents, we can get triggered by our children's struggles. This is 100% normal and awareness of the why and how is key to creating healthier relationships.
LifeSchool 360 provides the re-set button you've been looking for.
LEARN MORE ABOUT LIFESCHOOL 360
So much has changed since we were teens: we never had to deal with the pressures of social media, the ever growing presence of gun violence at school or a global pandemic.
Maybe you are looking for some strategies that can also support you during this time?
The great thing about Life School 360 is that even if your teen is hesitant to join in any of the live calls, you will still benefit massively and be able to show up for them differently as a result of your own Parental work inside Life School.
LifeSchool 360 gives you the tools to make a real change
Why Now?
Our time with our teens is so brief. The tools they will learn will
be a foundation through each new phase of life. 
Teenagers..
May be spending more and more time behind closed doors with a screen because of fear of showing up places (friends, school activities) and feeling "not enough" or not feeling accepted or belonging, and fed up of being judged.
Maybe you have the opposite - a teen who never stops - stays incredibly busy with school, tutors, extra curricular sports, dance, etc because they are striving for perfection. 
Parents 
Do you try to placate yourself by thinking, "it's probably just a phase", but deep down you're worried and just don't know what to do? The harder you push to help, the harder they pull away?
This can often leave us feeling helpless. We know that they are faced with choices around drinking, drugs and other social & academic pressures all while going through huge developmental changes. 
What if I brought you together with other parents just like you to support each other to see you are not alone.
Parent Sessions and Teen Sessions are separate
enabling both to feel safe to express
A little about me -
I support the WHOLE of you and your teen. This means your mind, body, and spirit so you can both show up as your best selves on this journey.
I have spent the past 25 years working both in schools as a social worker and in private practice alongside collaborating with organizations and programs to raise awareness of this struggle.
On some level, especially since the pandemic, we have all experienced grief and adversity in our lives. My own journey motivated me to specialize in this field of expertise and I bring LifeSchool 360 to you as a conscious healing modality for the future.
I am proud to be able to contribute in a way that helps both parents and teens navigate the waters of the storm.
Learn More
"At your Own Pace"
This option caters for curious teens who are unable to attend the live calls. This flexible choice enables teenagers to engage with the material at their own convenience and is open to any age group.
With instant access to the full curriculum, participants can explore and practice at their own rhythm. 
Live Sessions 
Fall 2023 is dedicated to 9th and 10th grade girls beginning on October 11th from 7-7:45 PM ( EST)
With personalized attention, we go through the curriculum and  get to "practice" what we are learning together. Participating in live sessions gives teens an opportunity to be with people who "get it" and true friendships are formed. Community is created, trust is built and participants often feel a sense of acceptance and belonging. 
THIS IS YOUR SPACE
WELCOME
Life School 360, a proactive solution, fills the gap by providing a space for parents and their teens that goes beyond mental health to integrate the mind, emotions, body, breath & intuition. 
Parents and Teens meet separately

Kids and parents often think they are the only one experiencing stress & anxiety. During our group sessions, the moment someone bravely expresses a feeling or an experience, it feels like an exhale. It's like they arrived in a safe place and can begin to get to know themselves in new ways.
Participants, both teens and parents begin experiencing shifts. They gain levels of awareness and acceptance of themselves and others.  They know they are coming to a place that feels like "home", a place they can connect with others -with less judgement and more compassion
THIS SOUNDS INCREDIBLE....
click to join today
Give Yourself Permission to Pause
Hey there - I know you're busy... I'd like to make it just a little easier for you. With this meditation, you can shift from feeling stressed to relaxed, anxious to calm, and overwhelmed to present. Give yourself permission to pause by sharing your email below.
Testimonials
"After a lot of therapy and several psychiatric hospitalizations, Beth was able to connect with my child in a way that felt unique and really clicked for her. When we first signed her up, she was resistant to attending the sessions, but after the first couple, she started looking forward to them."
Parent

"The kids went from being strangers that randomly got on a Zoom one day to friends who get together and support each other with whatever life throws at them now. What a beautiful, positive way of expanding community. We are so grateful."
Parent

"At first, I was a bit skeptical, but being open to trying other ways to move through emotions has been a reoccurring practice for me after learning these skills from LifeSchool. What I enjoyed most was connecting with other people my age that were also struggling and made me feel a lot less alone"
Student Life School 360 Syllabus
An interactive curriculum to support and guide teens, young adults & families to shift from stress, overwhelm and anxiety towards calm, confidence and connection.
Read below for dates, time and details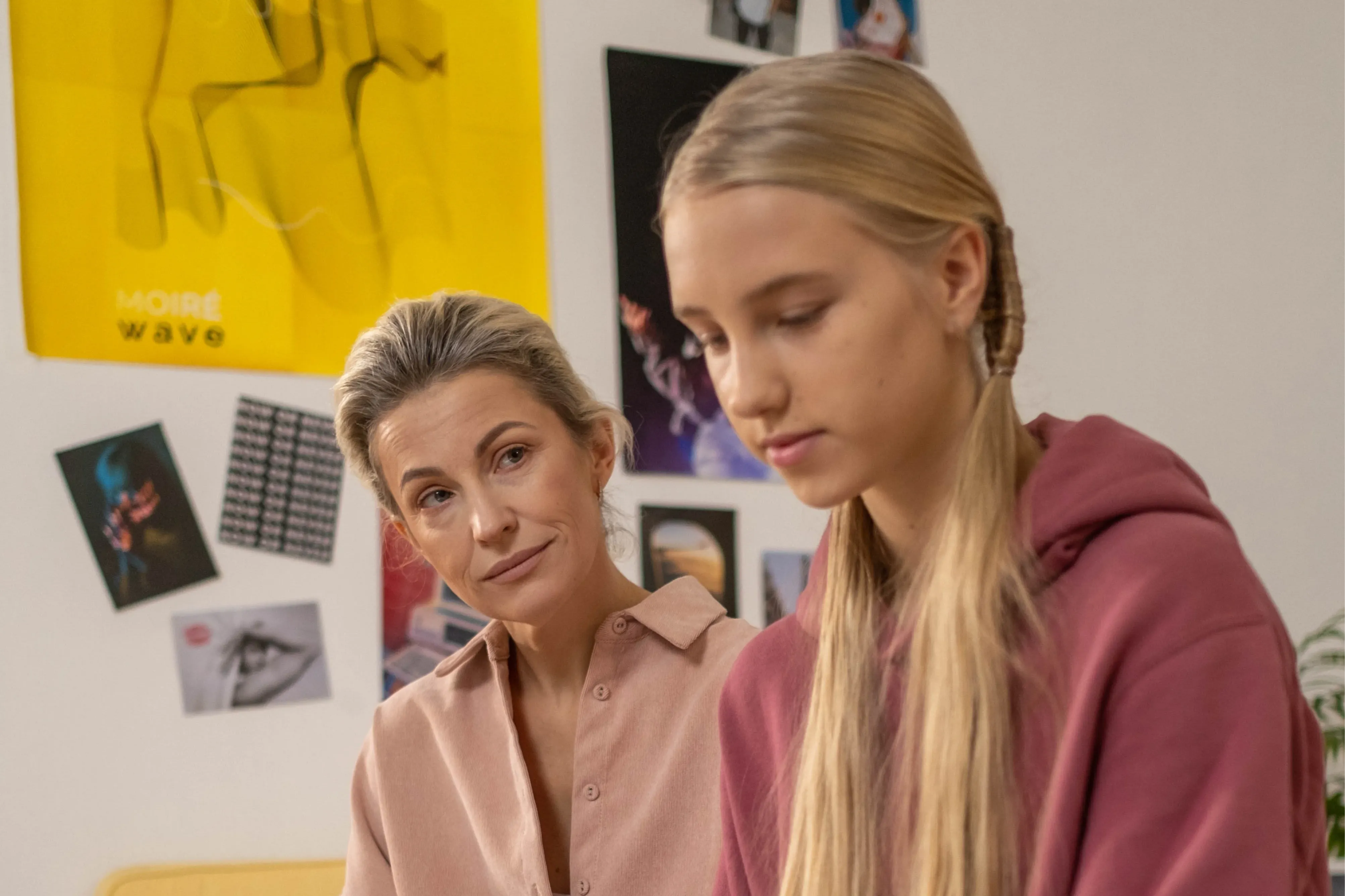 Tuesdays - 7 - 7:55 EST
5 sessions
2023:
10th October
24th October
7th November
21st November
5th December
9th & 10th grade girls
Wednesdays 7-7:45
8 sessions
2023
October 11th 
October 18th 
October 25th 
 November 1st
November 8th 
November 5th 
November 22nd 
December 6th 
X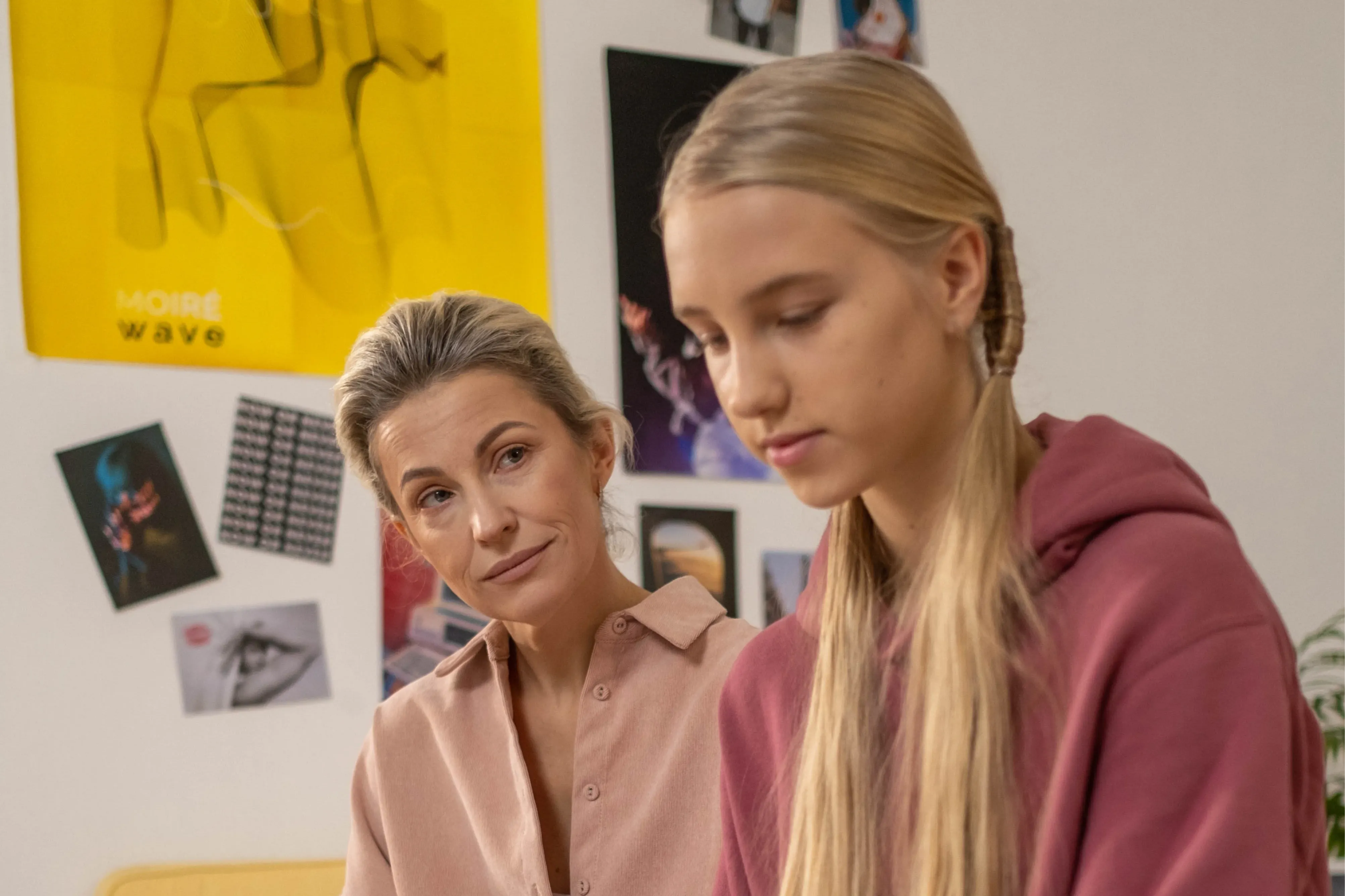 X
We have six distinct branches of focus -
Your Permission Slip
 Show up exactly as you are 
Your Mind
Understand your thoughts  
Your Emotions
ALL are valid and changing 
Your Body
The issues are in your tissues 
Your Breath
Access you internal super power
Your Intuition
Listen to your inner guide 
Each branch includes engaging modalities with videos, corresponding activities and practices such as:
Introduction 
Journal prompts 
Yoga/movement exercises or practices 
Breathing techniques
Guided rest and relaxation
Suggestions for practicing, playing, and cultivating connections
Some benefits include:
More calm, conversation, laughter and connection.
Increased self-awareness and understanding of the mind, emotions, body, breath, and intuition
Enhanced skills and strategies for managing and navigating life's challenges
Increased confidence regarding making choices and decisions
Improved ability to cultivate authentic connections
Learning how to create and maintain healthy and clear boundaries.
Fosters a sense of belonging and deepens your personal growth journey
A sense of empowerment to navigate life's challenges with calm, confidence, and resilience
Learning how to regulate emotions
Authentic relationship with self and others
Developing self compassion, self love, forgiveness, and tolerance
Feeling seen, heard and understood
A restored sense of balance, fulfillment, and joy
Improved and closer connection with family
Friends who get it!! Parent sessions are a unique and meaningful part of Life School 360
We would do anything for our kids. And, what about YOU??  
Monthly sessions available for you to learn, heal and connect. Everything that you hope your child will learn - well, you can learn as well.
What should I do?
When parents ask me what to do for their teen, my first response is to ask them if they are receiving support themselves. By doing your work - you are modeling:
It's ok to receive support
Normalizing and validating that life can be challenging
Maintaining confidentiality and creating a safe space for sharing is of utmost importance